Personalized Pencils imprinted with your company logo and name. No setup fees! Low volume pricing in bulk, factory direct.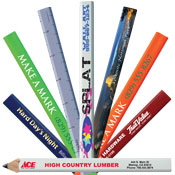 Flat Carpenter Pencils with flat #2HB graphite lead. These pencils are flat so they won't roll away from you while on a roof or at the job site.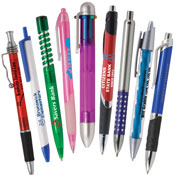 Promotional Pens are on Sale and Ship Free! Shop here for cheap promo pens. No setup fees! Choose from over 1200 Free Logos!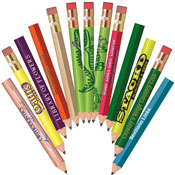 Golf Pencils, Mini Golf Pencils & Pew Pencils personalized with your custom imprint and logo. From only 4¢ - 10¢ Each!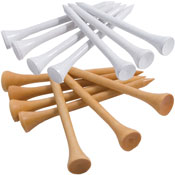 These golf tees are the standard sizes preferred for larger clubs. Tees are made of the highest quality wood.
Check out our massive selection of Bulk Pencils. We have colorful Painted Pencils, Metallic Foil, Hexagon and more! All pencils are #2HB.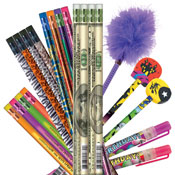 Check out our Massive selection of Fun Pencils. We have fun printed foil designs, patriotic, scented, color changing mood pencils, assortments, and more.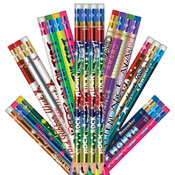 Our motivational pencil designs are great for teacher's supplies and classroom incentives. Buy them for your school store or to reward your students.
Best Sellers
Order as few as 144 pencils with one line of text imprint
---
As Low As $31.95!
Add your solid 1 color logo and imprint to a selection of 10 different carpenter pencil colors.
---
As Low As $24.48!
As low as 5¢ each! Golf pencils personalized with your custom text imprint.
---
As Low As $6.65!